Australia's premium chocolate and coffee chain company Max Brenner has entered into voluntary administration, citing rising costs and sluggish retailing.
McGrathNicol, who was named a director on Sunday by company directors, said Max Brenner's 37 stores will continue to operate as usual while they complete an urgent review.
McGrathNicol said he is evaluating the possibility of selling Max Brenner as a going concern or recapitalizing the company, which has around 600 employees and is headquartered in Alexandria, Sydney.
The Australian business is owned and run by husband and wife team Tom and Lilly Haikin, who hit BRW's Young Rich list in 2013 with a fortune of $ 40 million.
The Max Brenner brand was created by Max Fichtman and Oded Brenner in 1996 and initially consisted of a small chain of chocolate shops in Israel. It was Mr Haikin who is said to have encouraged the couple to branch out into "chocolate bar" cafes and then obtained the Australian franchise rights, opening their first cafe in Paddington in Sydney in 1999.
There are currently 15 stores in New South Wales, 12 in Queensland, five in Melbourne, two in ACT and Western Australia, and one each in South Australia and the Northern Territory.
Israeli food company Stauss Group purchased the global brand in 2001 and continues to operate stores in Israel, the United States, Japan, Singapore, Russia and China.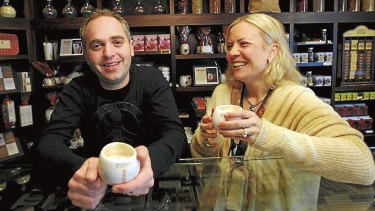 As late as January, the company said Inside Australia Retail he was looking to open up to seven new local stores this year.