[ad_1]
This is part of The Post and Courier's Daily Digest series, in which one of our food writers asks a local to detail a day's eating.
Nicole Maclin is a West Ashley resident who works as a health human resources professional.
During the week my meals are quite simple, but I like to be creative with food on the weekends. This day captures a fun weekend day where I got to explore new restaurants and cook a new recipe.
For brunch, I finally tried the Sunflower Cafe in West Ashley. Tried the Crab Cake Benedict with a side of cheese grits. In my opinion, the grains were the shining star. They were so cheesy and creamy.
I had a friend's birthday dinner later that day and wanted to surprise her with a cake that fit her dietary restrictions. I have Claire Saffitz's "Dessert Person" cookbook, and I've been slowly working my way through it since the pandemic began. Today I opted for the flourless chocolate wave cake. It's a riff on your typical flourless chocolate cake but has that funky, wavy sweet top due to the meringue base.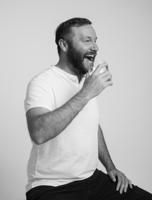 The birthday girl requested James Island's Jalisco for dinner. My favorite order when trying a Mexican restaurant is street tacos, and today was no exception. I ordered carne asada and al pastor tacos and came with their house salsa and a paloma. Their food was delicious and a perfect setting for a group party.
For dessert, we had the birthday cake that I made earlier. The flourless chocolate wave cake was a hit with the group! It fit her dietary restrictions with no dairy, soy, or gluten, but didn't feel like she was missing out on anything. Sometimes I don't like chocolate cake because of its richness, but this cake had the perfect balance of chocolate and sweetness.
Reach Kalyn Oyer at 843-371-4469. Follow her on Twitter @sound_wavves.
[ad_2]
Source link